My name is Lisa Harp and my shop is Harp Strings. I have only been on Etsy about 6 weeks but have had an antique shop by this name for almost 25 years! I am originally from Louisiana and relocated to Nebraska 2 years ago. I started hand stamping then and have evolved my look into what you see today....combined my love of antiques with my love of WORDS. I use vintage/antique buttons, jewelry and keys to adorn my pieces and USA made aluminum or vintage silver plated spoons to stamp on.
I love the one of a kind result combined with knowing I have rescued and repurposed a treasure from the past!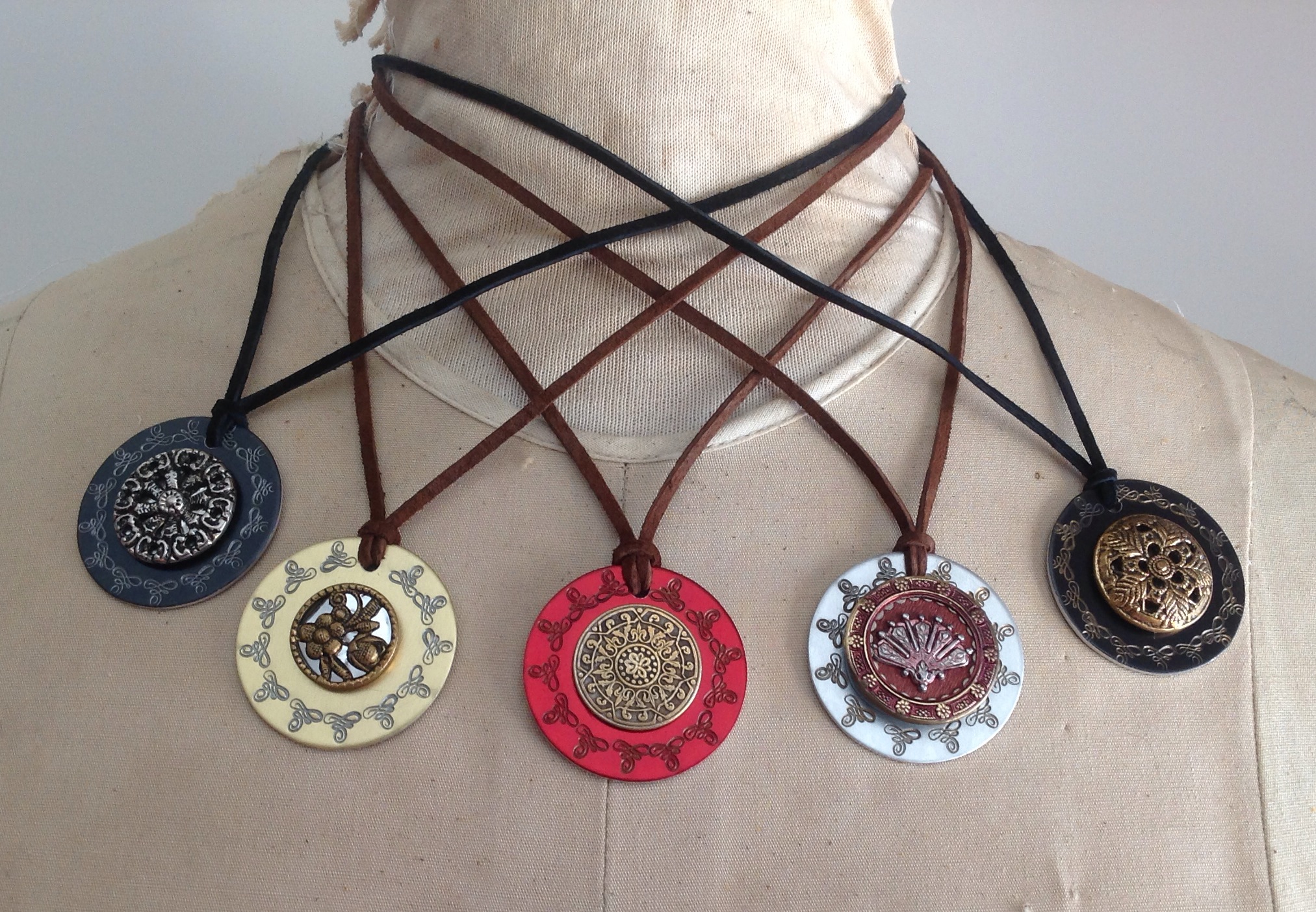 Did you know that buttons were invented a thousand years ago? The first buttons had no function, they were designed to just hang on clothes as decoration. With this in mind, Harp Strings adorns jewelry with these rescued treasures so they can once again just hang and look pretty!